CleanUp Songs
Many hands make light work. The Supernatural Amphitheatre deploys some of her best hands to deal with the issue of rubbish / trash / mess / litter / waste during the festival. Very thorough, environmentally-aware practices are practiced by industry professionals and volunteers. BUT! the biggest weapon we have in our War on Grime is you. People power.
Early on in the festival, a short section of three or four songs will be played and everyone gets to vote on which one will be their choice to be the 'CleanUp Song' for the weekend. Then when that track is played at various times over the weekend (two or three times a day), our volunteers hand out hundreds of garbage bags and everyone gets busy picking litter up off the ground. We then take the bags away and sort their contents into rubbish streams – recycling as much as possible. Every single thing that gets collected as rubbish over the weekend is sorted by hand and divided into streams.
The voting method is simple – whichever song gets the biggest reaction is the winner.
Some previous CleanUp songs include:
   Oh Yeah – Yello
   Get Ur Freak On – Missy Elliott
   Insane In The Brain – Cypress Hill
   Dancing In The Dark – Bruce Springsteen
For more details on our Waste system go here.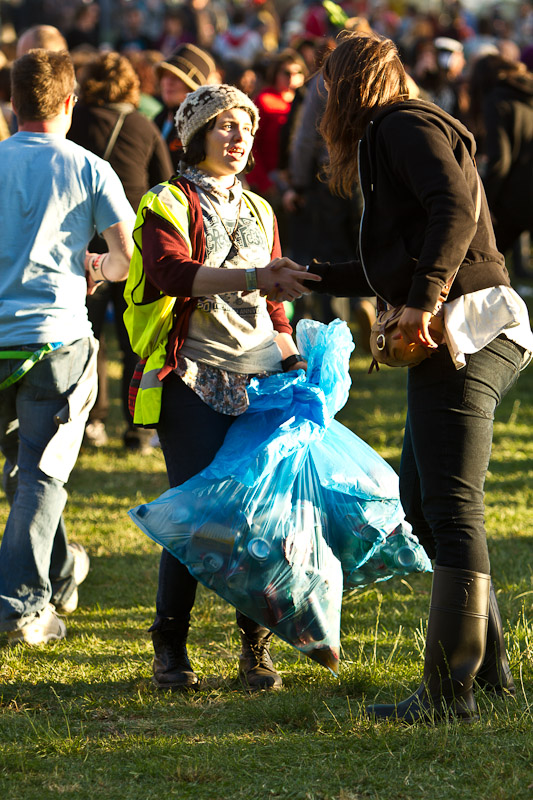 ---