Meredith Sky Show
The Meredith Sky Show will only happen when there's a show worth sky-ing. It doesn't happen every year.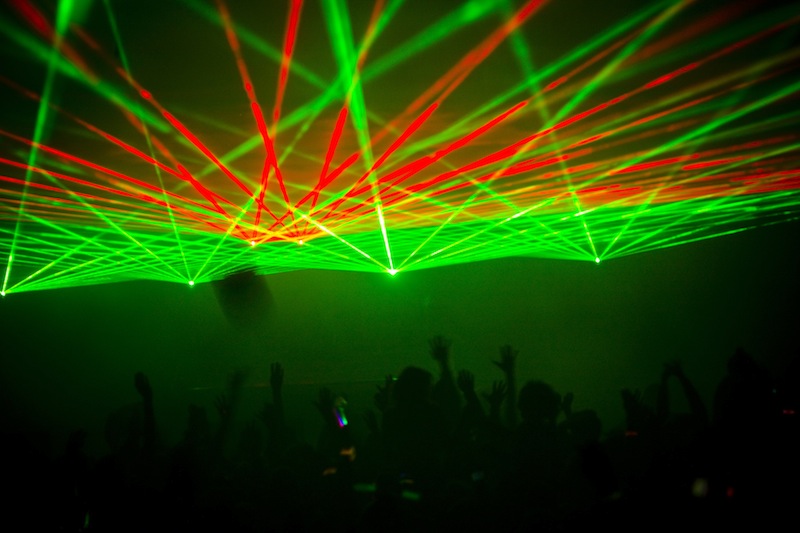 It rolled for the first time in 2007 and was a hit. A GIANT laser show with lasers so powerful we needed to alert the Australian Aviation Authority to make sure no planes were in our vicinity at the time, as the lasers can interrupt their navigation instruments.
Plans for 2008 never left the drawing board.
The 2009 version wasn't quite worthy of being The Meredith Sky Show so it was named "The Meredith Sky Show Show".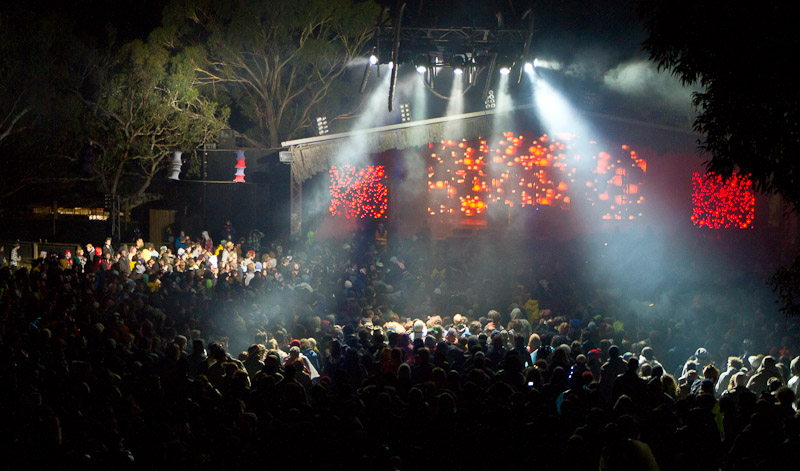 In 2010 for the 20th Birthday a Spaceship flew up over the stage and hovered – low – over the crowd in the Amphitheatre, then it communicated with the stage via its lights, provided a mobile light show for an hour of space-related dancing muzik, and promptly flew away.
At the 21st Meredith in 2011, a Total Lunar Eclipse occurred after midnight on Saturday night, just after Grinderman had slayed the Amphitheatre and announced they were breaking up. Unfortunately the night sky was completely blanketed by thick cloud, but that didn't stop the intrepid astronaut Angus Sampson from flying high above the crowd to 'narrate' the eclipse and play "the national anthem of the moon" as the eclipse reached its climax.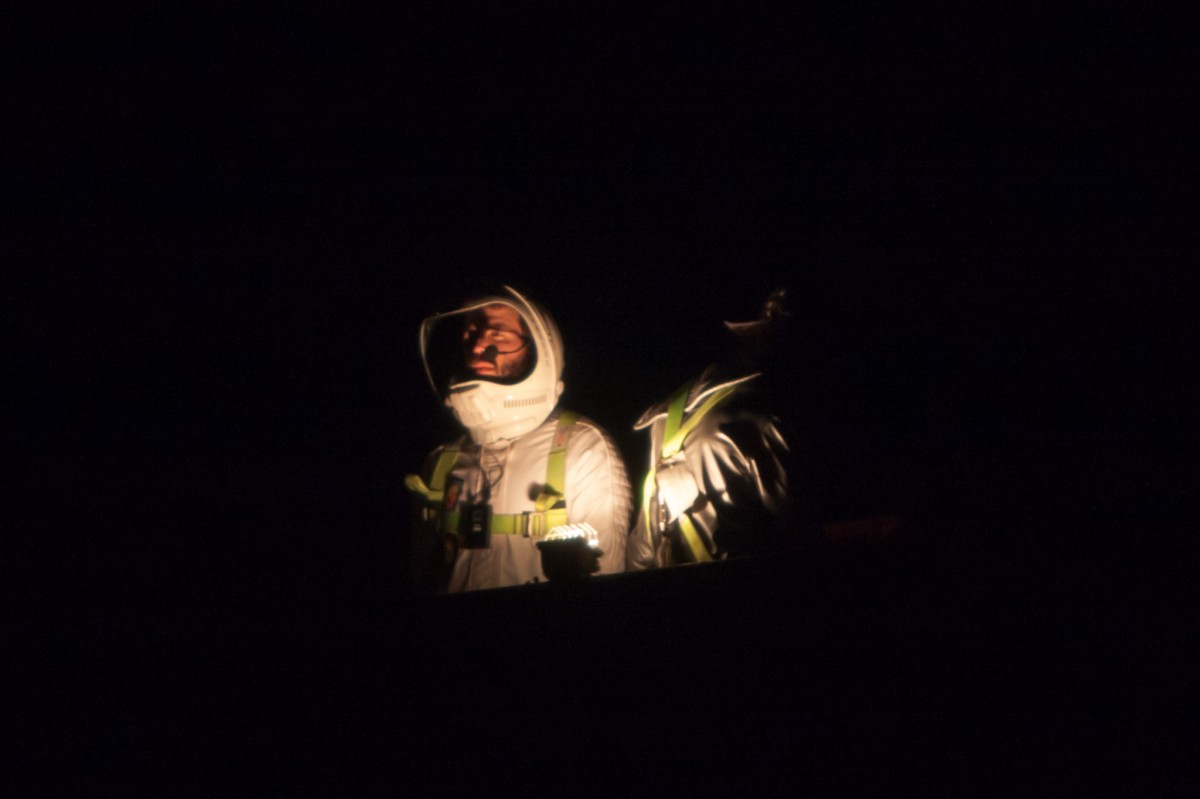 At Meredith 2012 there was a return to lasers, though this time ten times bigger and more powerful than before. That was pretty cool.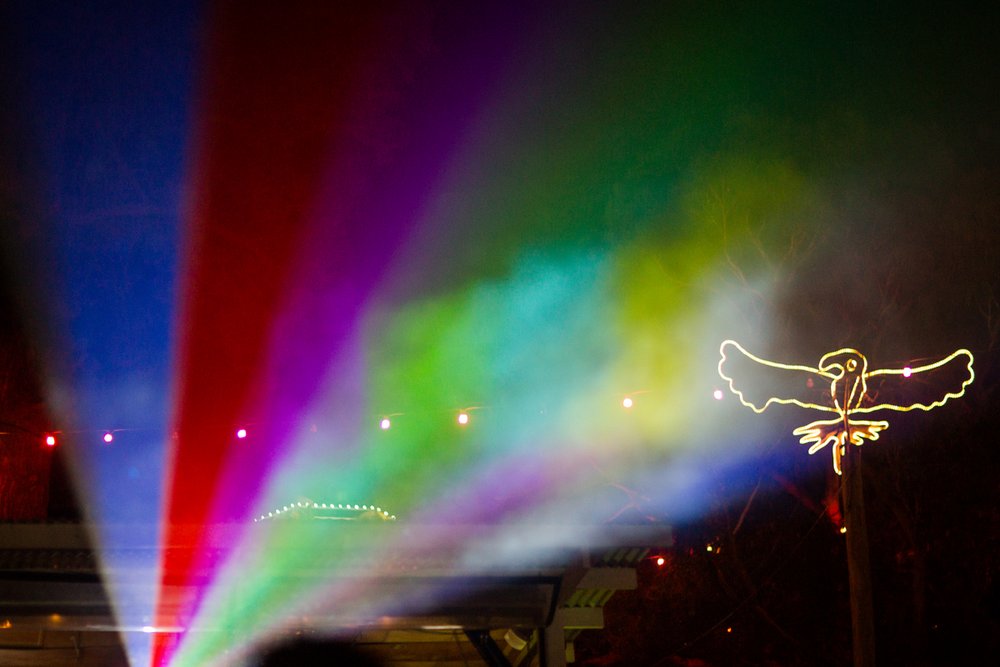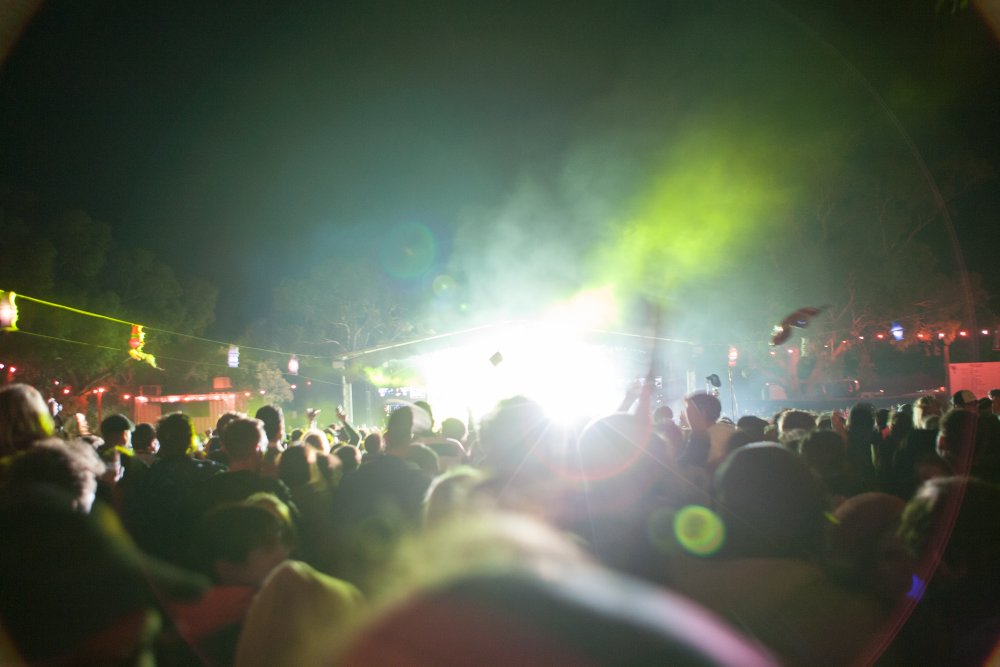 ---