Camping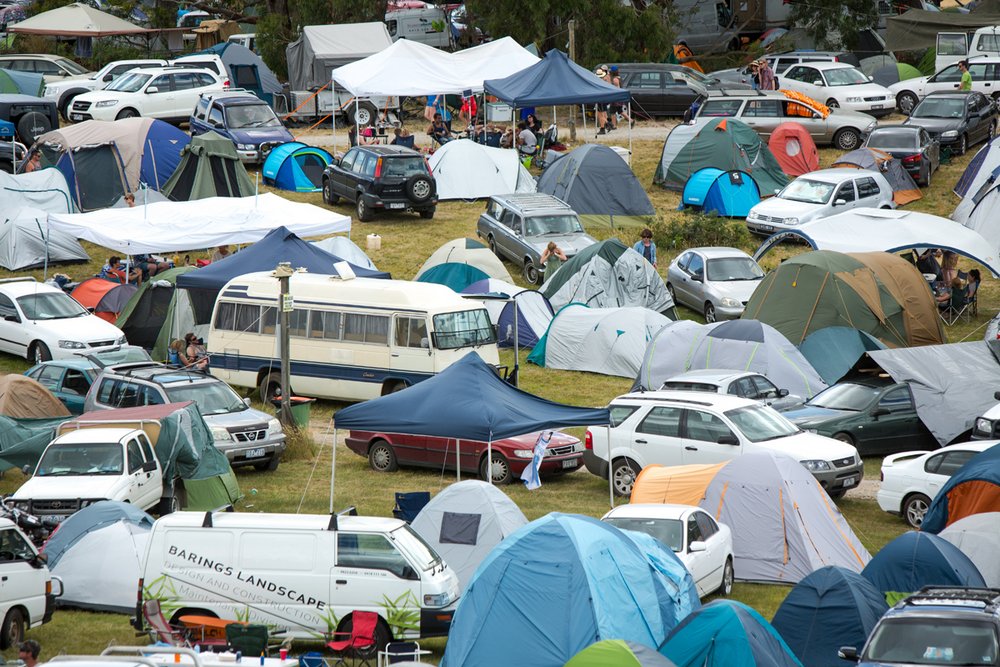 Basically everyone camps on site. You can bring a tent, a marquee, sleep in the car, bring a caravan, campervan, motorhome, old bus, make a loungeroom in the back of a truck, get a chartered bus and driver, build The Tarp Mahal, do almost anything you like to make your temporary home as comfortable and well-appointed as it can be. But no generators, gas bottles or BBQs are permitted.
You can camp with your friends as long as YOU ARRIVE TOGETHER IN CONVOY. If you don't you won't be able to drive around looking for them. You can park your vehicles in a circle and pitch tents and communal tarps in the middle to create your own compound. But you can't reserve campsites – your friends must arrive at the same time as you if you want to camp together.
If you need to leave before everyone else we recommend parking in the Public Carpark which is just past Reception and walking your tent and gear into the Campgrounds – it's a few hundred metres and it won't be hard to find a spot.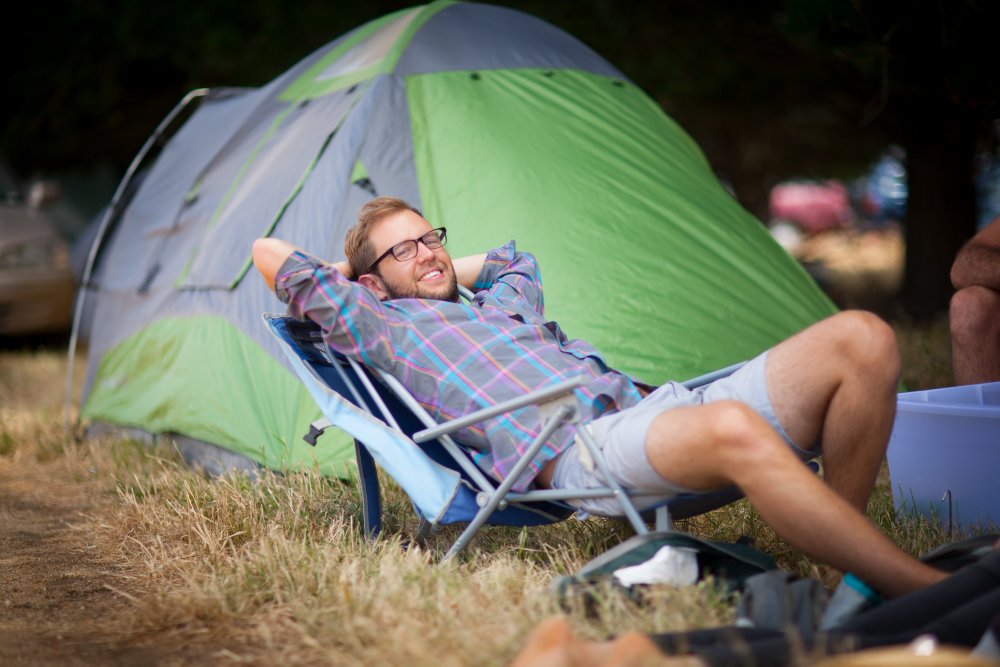 Before you come to the festival, make sure you check that your tent is in good working order and has all the pegs and ties. Bringing extra tarps for shelter or as flooring is fine but these will need heavy-duty fixing down in case of wind. Don't bother with those cheapo "gazebos" from camping or department stores, they will blow away if too many people breathe out at once. They're no good in The Great Outdoors.
We recommend a tent marker and torch or battery-powered camp lantern. Battery-powered flashing tent markers are available from camping stores, put them on a pole or bike flag, they will be a very welcome beacon come the wee small hours.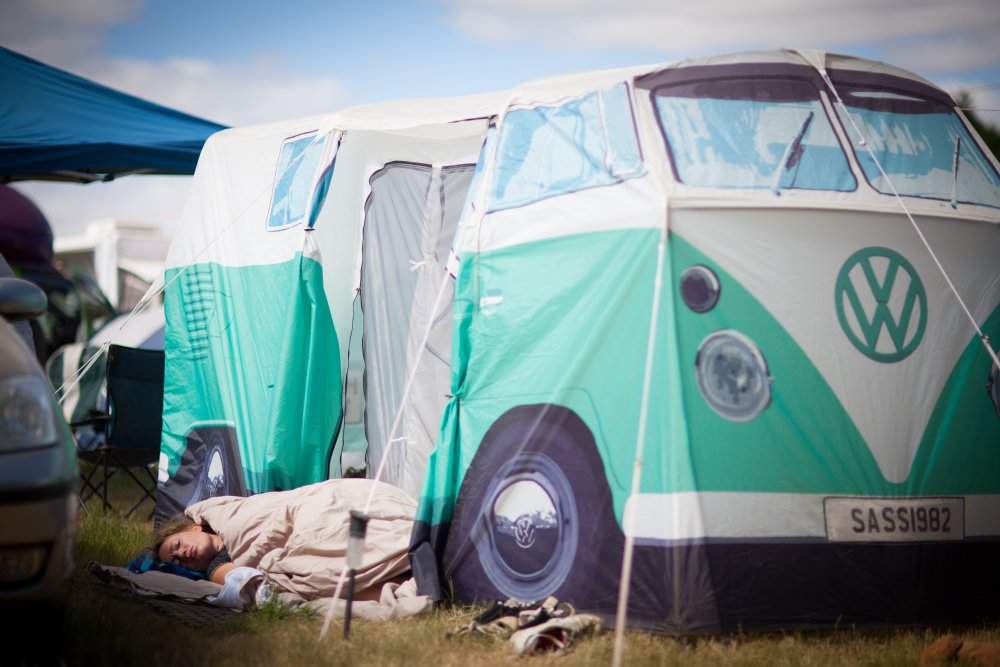 ---