The Rules
NO FIRES. TOTAL FIRE BAN day and night. Please leave all gas bottles, gas kegs, candles, lanterns, cookers, BBQs, generators, fireworks and lasers at home.
The site is a farm so NO GLASS AT ALL. Bring cans or plastic bottles/containers instead for all food and alcohol. All glass will be confiscated and we are no longer able to return confiscated items.
Even if you are 55 and look 66, BRING PHOTO ID.
Gates open 9am Friday. Please don't come earlier, roadblocks are in place.
Travel in convoy to camp together, as reserving campsites is not allowed.
Wear sensible shoes or boots – not thongs or sandals.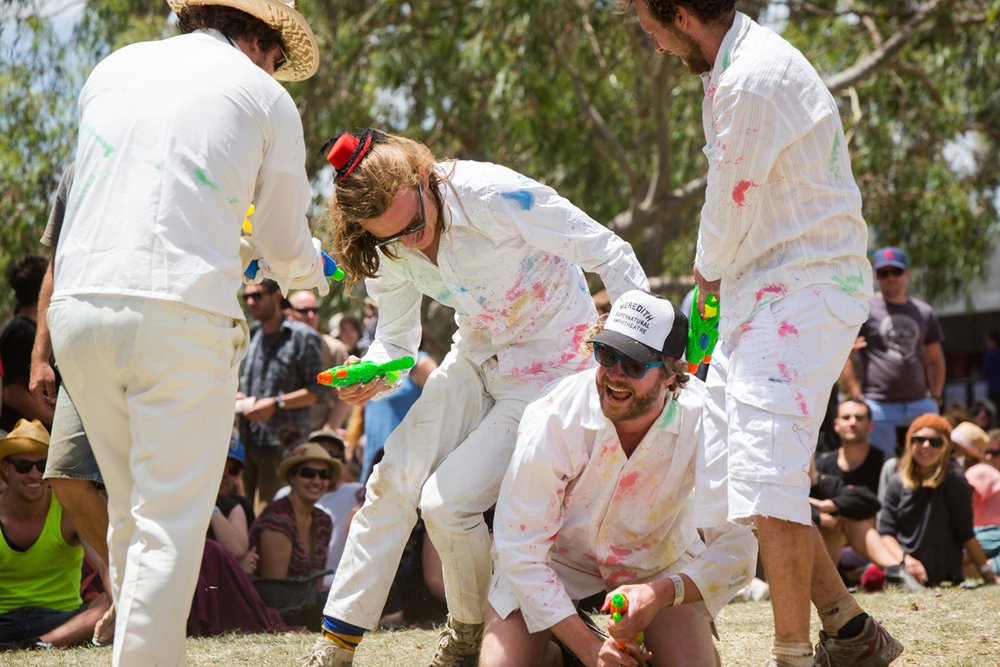 Anyone trespassing or assisting anyone to trespass will be ejected from the festival and charged. Please don't cross festival boundaries including out of bounds areas at any time.  Access via any other point other than the one official entry/exit is trespass.
Keep your campsite clean – the site is a farm and we have a recycling program, please be part of it. Keep Meredith Town and surrounding roads free from litter.
Festival gates close 4:30pm Sunday; sorry but nobody stays Sunday night.
Designate a driver. Arrive and leave well under .05. Monitor your alcohol intake or you may face heavy penalties and/or loss of license.
Keep all internal roads clear for emergency vehicles.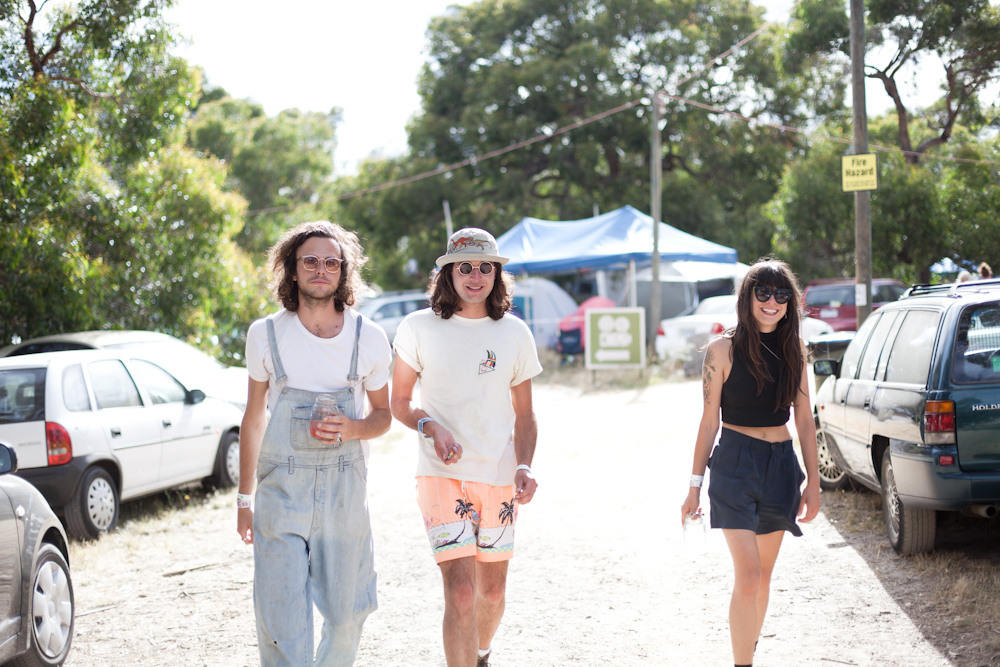 Always drive at a walking pace.
No swimming in the dams.
Take care under trees – branches can drop and please don't climb them.
Smokers please dispose of your butts properly.
Leave your dogs and all other animals at home.
No bean bags please –they don't mix well with the natural environment when they break.
Sorry no loud or offensive music that annoys your neighbours at anytime in campgrounds.
Elevated/raised couches, chairs and platforms are ok in the campgrounds but not in the Amphitheatre. No couches on stilts, no stools, nothing above normal sitting chair or couch height, no temporary marquees, gazebos, structures or anything that blocks the view for others in the Amphi, including shoulder rides and anything on a stick/pole (flags, banners, mascots, etc). Please and thank you.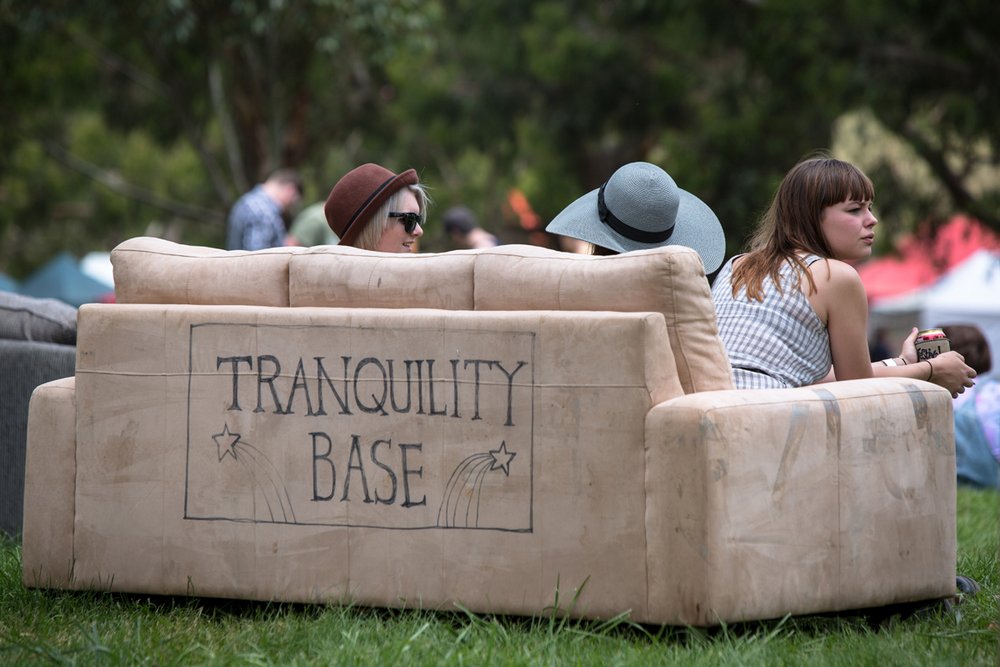 Wear your festival ticket (wristband) at all times during the festival and only remove it when you are on your way home.
Understand and follow all terms and conditions.
Kegs that don't use gas are ok in the campgrounds, but no kegs at all in the Amphitheatre.
If you have a chronic condition or illness (ie. asthma, diabetes, epilepsy), please carry information regarding your condition and emergency contact number on you at all times.
Please don't wee on our neighbours' fences anytime anywhere ever.
NO DICKHEADS – that includes no stage diving, crowd surfing, moshing or aggressive behaviour. Leave any dickheads at home, thanks.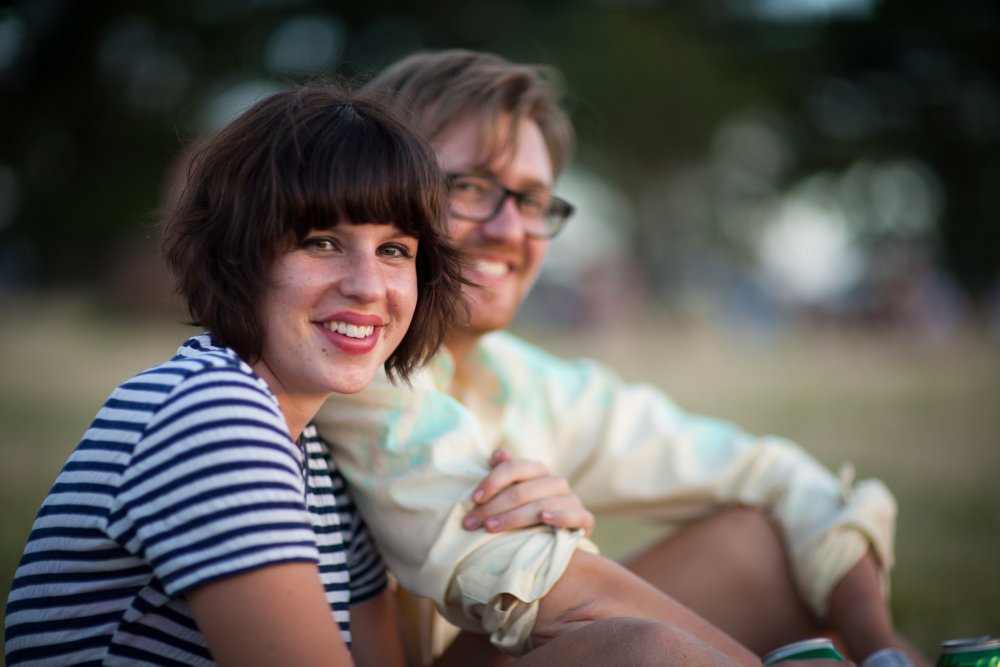 ---