Nolans – Chris Nolan, Jack & Mary Nolan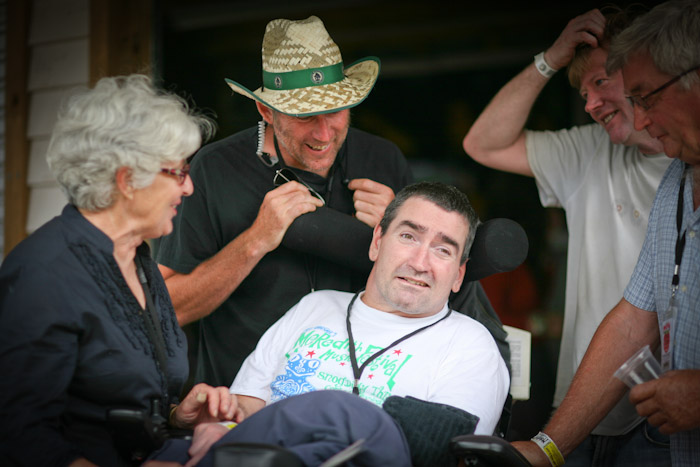 Salt of the earth. Best people you could possibly meet.
The Meredith Supernatural Amphitheatre is located mostly on the Nolan farm. Chris Nolan founded the Meredith Music Festival with Marcus Downie and Greg Peele back in 1991. Actually they founded it in 1990 but didn't get it together to put the thing on until '91.
Jack and Mary are Chris's parents and remarkably they agreed to have the festival – which in the first year was just an end-of-year party for Chris and his friends – at their property, near the family home, on the farm. What good parents!! And here we are, a couple of decades later and it's still going and they are still happy to host the now world-renowned festival. Cripes.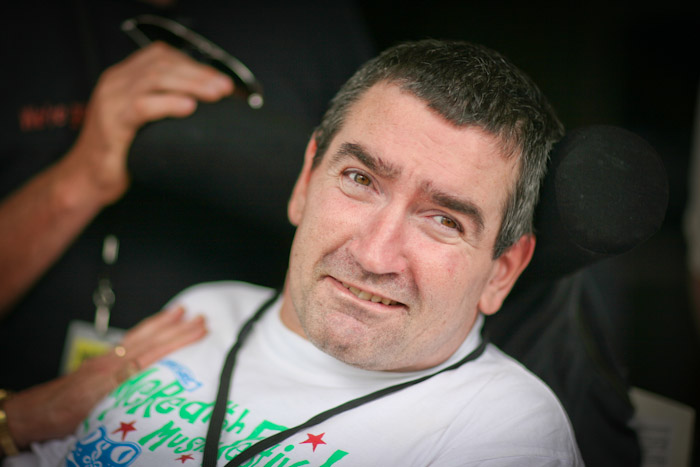 In 1996 Chris suffered a major life change.
While working in Hanoi as a lawyer, Chris was in the midst of planning for the '96 Meredith Music Festival when his life changed irrevocably, suffering a multi-organ collapse. Critically ill, he was airlifted to Singapore and then St Vincent's in Melbourne, and hovered on the edge of life in a coma for 6 months. Three weeks before MMF '96, he 'woke up' laughing at a story his cousin had made up about a photo of Chris and his father Jack. His love of family, MMF and sense of humour were strong enough to be the 'trigger' for his break through the prison of brain injury and his profoundly disabled body and communication system.
Living with such severe brain injury is a massive life change for Chris. He's well now, hears and understands but can't speak or move or see much, and he communicates mainly with facial expressions. In spite of this, he continues to live life as fully as he can (with support) and push boundaries for himself and others. He is very excited to now be able to move his thumb which, with practice, may lead to him being able to use a switch to communicate. His love of life, courage, determination and capacity for people are inspirational – and challenging!
You can find out more about the Nolan family via A Chat with Jack Nolan:
Congratulations to Mary Nolan who was made a Member in the General Division of the Order of Australia as part of 2011's Australia Day Awards for her service to young people with acquired brain injuries.
You can listen to Mary being interviewed by ABC Radio in 2010 here and the documentary 'Street Stories – Locked In With Friends' which won the Human Rights Media Award in 2005. Or you can read the article 'From coma to comeback: the struggle to care for acquired brain injury patients'.
Jack's grandfather planted the giant pine trees that crown the Amphitheatre. He planted them about 60 years ago as "a place for the birds to be when I'm gone". Not sure what ol' grandfather Nolan would make of the sights and sounds below them trees these days but quite possibly he'd approve.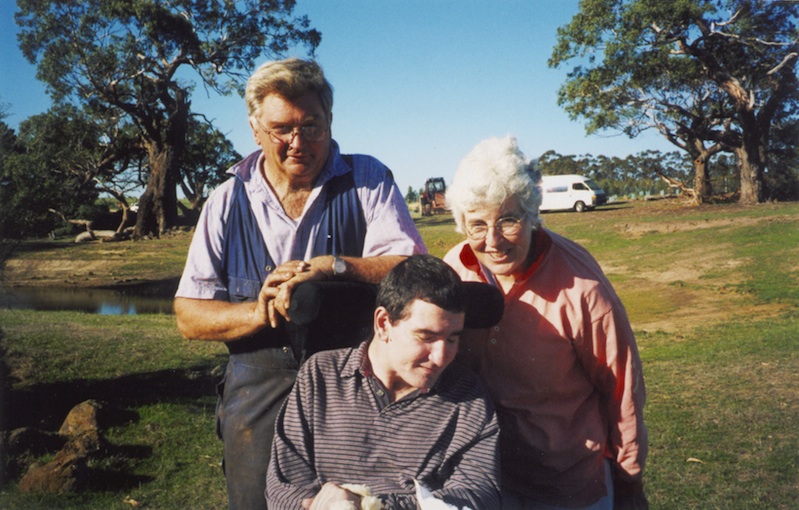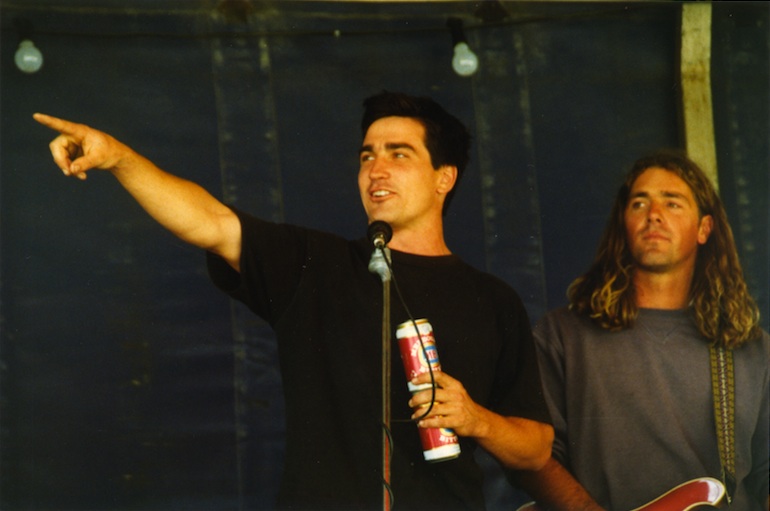 ---