City Of Ballarat Municipal Brass Band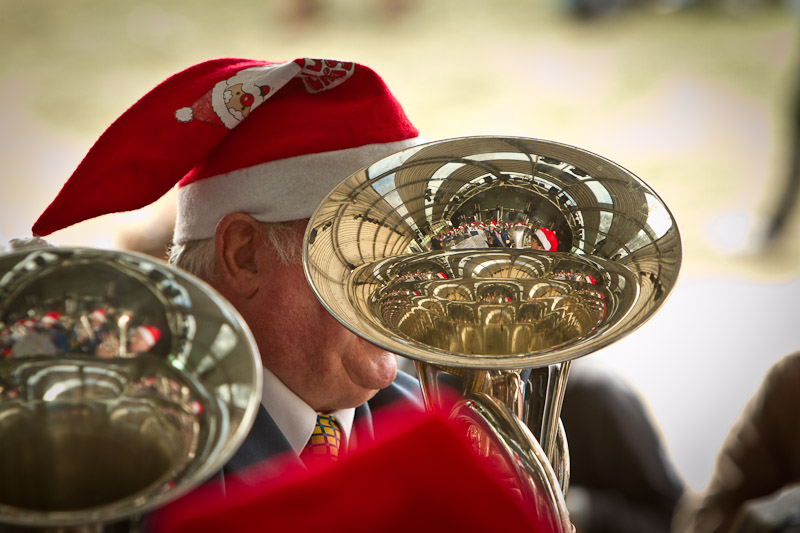 Over 125 years old. Those magnificent men and women in their almost flying machine.
---
A letter from Chris Ducardus from the City of Ballarat Municipal Brass Band
Hi David,
I am sending you some photos of band in rehearsal for the Victorian Brass Band Championships to be held on the weekend of 17/18 Aug 2013. Janice and Quade rehearsing on Tenor Horns and the Trombone section, Anne, Jason, Noel and Trevor.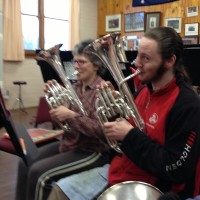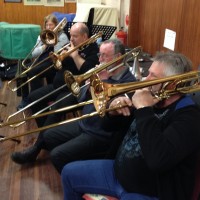 We hope to do well at the state championships to follow on from last year's win at Mt Gambier. We did compete at Bendigo in May and had a reasonable result.
The band is in a good position with our membership and an almost equal representation of male/female and young/old. We have a number of university students who love playing with the band. Therefore our repertoire is expanding all the time. Mark Smith, our Music Director, is fully in sync with the Meredith gig and all the music that we play or are rehearsing outside of the competition is for the Meredith Music Festival. We hope to blow everyone away again.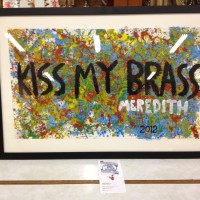 Last year we had our own cheer squad who were waving a flag, with the words "KISS MY BRASS" they had made prior to Meredith and then they presented it to the band after we had finished playing. They even posted the making of the flag on you tube. The band was so over the moon with the flag that we even had it mounted in its own picture frame and now is proudly hanging on the wall in the band room.
Looking forward to catching up with you again.
Regards,
Chris Ducardus
Secretary, City of Ballarat Municipal Brass Band