Clairy Browne & The Bangin' Rackettes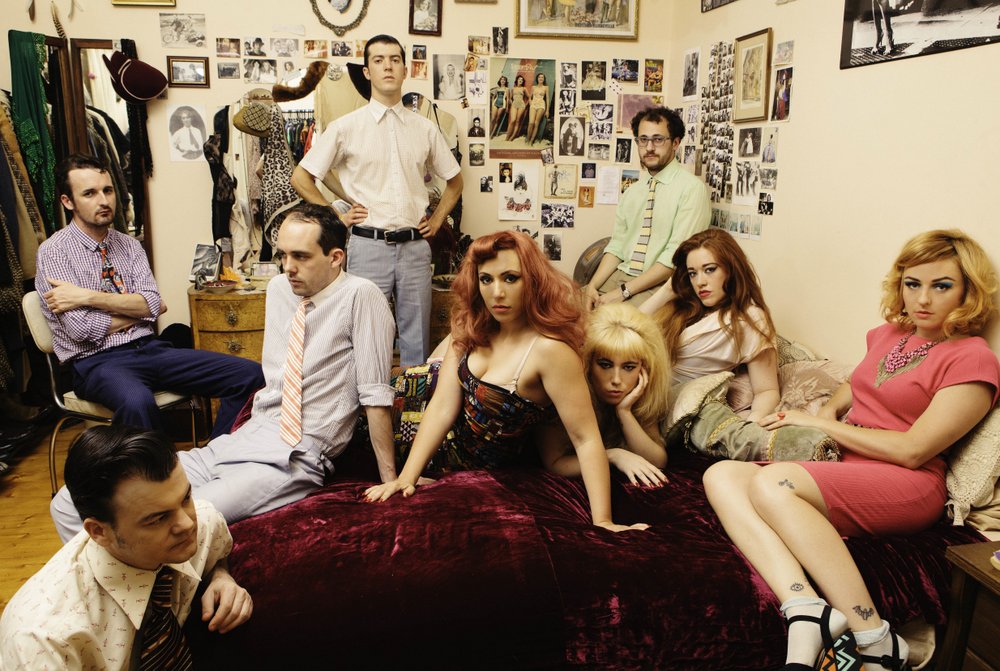 The soulful, dynamic nine-piece R'n'B band that don't fit neatly anyplace, except perhaps an after dark dinner club smoky speakeasy classy seedy bordello cabaret secret lounge nightclub. They use/ooze sexy sass and vintage va va voom, mid-century style and showwomanship, and flaunt femme fatale flair and choreographed girl group glamour.
Their single 'Love Letter' reached Number One on the US iTunes R&B Chart. Nobody accidentally calls them Charlie Browne & the Bongin' Rockets anymore.